Regular price
$9.00 USD
Sale price
$9.00 USD
Unit price
per
Sale
Sold out
Experience a level of play never before achieved with AKgelblaster's professional Milky White gel balls, offering the highest value of milky white at the market's best price. The Milky White gel balls is flexible and easy to trace, it is easily the most flexible gel balls for your gel blasters that shoots below 300 FPS. 
Specification:
1 bag consists of around 10000 gel balls
Average weight: 0.2g
Recommend to run the milky white gel balls with gel blasters which shoot up to 300 FPS. If your gel blasters shoots over 280 FPS, recommend to run with the 250+ FPS friction balls or 250+ FPS rainbow tracer balls, these 2 types of gel balls are hard enough to resist high speed, they are super consistent in shape that they can improve the accuracy of your gel blasters even when you are running them with high FPS.
Steps to grow the gel balls:
Put the gel balls under water for around 2 hours to grow to 7.3-7.5mm in diameter if the inner barrel is 7.5mm. 
Drain away excessive water, but don't dry them completely without any moisture!
Fill your mag with the gel balls and start your game!
Reminders from AKgelblaster:
1. Store the gel balls in sealed container away from direct sunshine
2. In order to get the best experience from the gel balls, you should grow the gel balls enough for your use in 2 weeks instead of growing the full bags of gel balls in one go and store for months. They would work but the quality of gel balls decrease over time and become easier to crush.
Share
View full details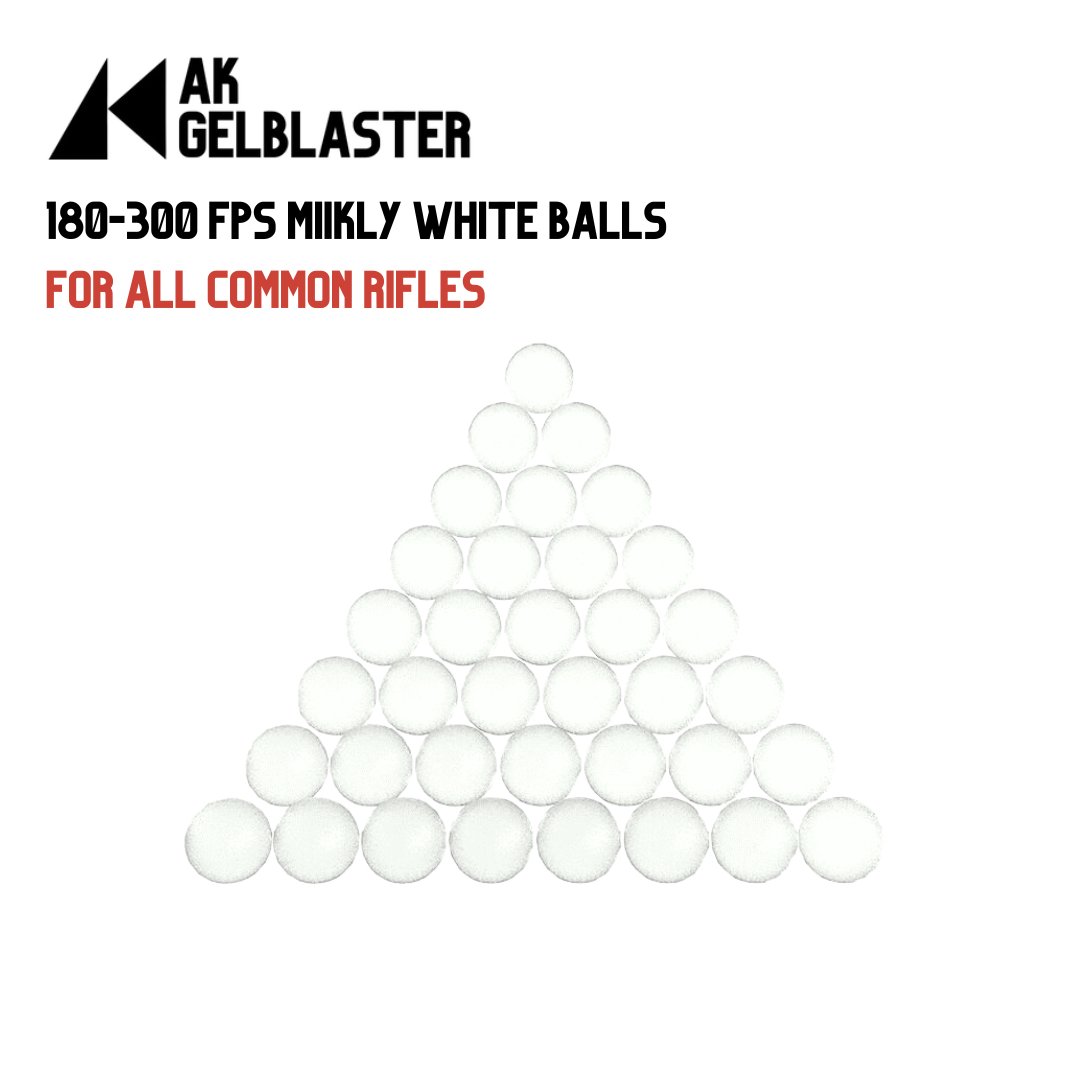 Reliable Gel Blaster Provider in USA and Worldwide
When you purchase from AKgelblaster, you can be sure you are purchasing a high quality product at a reasonable price, and we are here to support you. 
Please click "Chat with us" or join Discord to reach out to us and other gel ballers in US and worldwide..
Fast Shipping

Your package will be arrived in 2-5 days when shipped from our international warehouse by Express.

Check our shipping policy

Free Shipping

We know you want to invest on the sports itself instead of anything!

Express Shipping is free for any order above $109.

Secure Payment

We know you want to pay securely and easily.

A wide range of payment channels are enabled for your convenience.